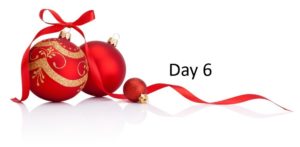 By Nikita Barsby, Special Counsel and Madeleine Brown, Associate
As we whiz through the festive season towards Christmas, employers should be mindful of any workplace conduct that may constitute direct or indirect discrimination on the basis of an employee's religion.
Under the Equal Opportunity Act 1984 (WA), it is unlawful for an employer to discriminate against an employee on the basis of their religious convictions. Relevantly, the definition of the phrase "religious conviction" includes a lack or absence of religious conviction.[1]
The Australian Human Rights Commission Act 1986 and the Fair Work Act 2009 also prohibit employers from discriminating against employees on the basis of religion.
Conduct to be wary of includes:
requiring employees to participate in celebrations or activities that may offend their religious convictions, particularly if there may be adverse treatment flowing from any refusal to participate; or
excluding employees from participation in end of year celebrations by reason of their religious convictions.
Employers should also be mindful of any reasonable adjustments they can make to accommodate any religious convictions.
In the case of Camp v Department of Education[2] a father lodged a complaint on behalf of his daughter Charlotte against her government primary school, alleging religious discrimination on the grounds of religious conviction.
Mr Camp described himself and Charlotte as atheists. At the school assembly, most students recited the school creed which contained the words 'and love of God'.
Mr Camp argued that the school creed was the means by which the school imparted its values.  Therefore, Charlotte was excluded from those shared values by virtue of her not being able to say 'and love of God'.
Relevantly, Charlotte was not required to attend that part of the assembly if she did not wish to do so. Charlotte was also provided with the option of saying the line 'and love of life' instead 'and love of God'.
The Equal Opportunity Commission found that Charlotte did have a religious conviction, however, it held that she was not subject to discrimination as she had not been treated less favourably or suffered detriment. The decision was upheld when it was appealed to the State Administrative Tribunal.
Practical tips
In the leadup to Christmas, consider the following issues:
Be aware of the diverse religious beliefs and cultural backgrounds of employees;
Include employees from different cultural and religious backgrounds when planning any functions, to gain from any valuable insights;
If you choose to decorate the office, avoid displaying religious symbols and focus on festive décor instead;
Do not require employees to participate in any events that may offend their religious convictions; and
Provide suitable alternative arrangements which will allow all employees to feel welcome to attend work events, such as readily providing soft drinks at work functions for employees who do not drink alcohol for religious reasons;
Check employee dietary requirements; and
Considering the use of neutral language such as 'end of year function' versus 'Christmas party'.
This marks day six of MDC Legal's 12 days of Christmas blog series, which will address a variety of issues that may arise for both employees and employers throughout the festive season.  MDC Legal are employment law specialists assisting employees, employers and industrial organisations – giving us a unique and comprehensive insight into employment law issues.
[1] Equal Opportunity Act 1984 (WA) s 4(3).
[2] Jason Camp On Behalf Of Charlotte Camp and Director General, Department Of Education [2017] WASAT 79.